Small Cells in Westminster
Spread the word far and wide.
Ontix to deploy small cells in Westminster to pave the way for 5G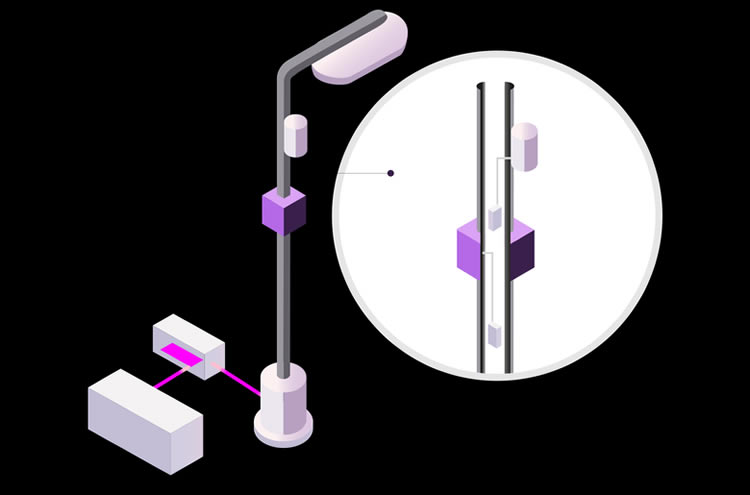 Wireless infrastructure provider Ontix Limited is set to deploy small cell nodes on street furniture such as lamp posts in the Westminster borough of London to boost connectivity and pave the way for 5G.
The initiative will provide faster connectivity and greater capacity for mobile and wireless network operators. A core aim of the project is to end the pockets of patchy coverage in the borough – known as 'not-spots'.
In recent years pressure has increased on Westminster's legacy telecommunications infrastructure and many operators have reported difficulty in finding sufficient rooftop sites to deploy macro cells. Integrating small cells and other hardware into existing street furniture such as streetlights is increasingly popular.
Lighting the way
This trend is being further exacerbated as we move towards 5G where more base stations are required — because higher radio frequencies travel faster but not as far, and they can easily be blocked. Streetlights are a good option because they are ubiquitous and already have a power source.
According to a forecast from Navigant Research, over 73 million smart streetlights will be installed globally by 2026. Navigant highlights that supporting the development of cellular 5G networks is key to realising the value of smart streetlights and reaping return on investment (ROI).
With the new small cell infrastructure in place, Westminster residents should see a better service – particularly for applications such as video streaming, online gaming and web browsing on the move.
Preparing for 5G
Ontix won the work following a competitive tender. Under the ten-year deal, the company also plans to build a high capacity, neutral-host 'Metrohaul' network "to deliver 5G-ready connectivity for all operators".
The first stage will be the launch of a pilot small cell network in Trafalgar Square in November. This will be available for all operators to trial their services. Following the pilot phase, small cells will be rolled out across the wider Westminster borough in early 2019. The area incorporates many of London's major tourist attractions.
Cllr David Harvey, Cabinet Member for Economic Development Education and Community at Westminster City Council, said: "This new micro-technology will finally relegate 'not-spots' to the digital dustbin of history and Westminster will now embody the UK's ambition to become a world leader in 5G."

Antony Tomlinson, Chief Executive of Ontix, added: "We are very excited to be working together with Westminster City Council on this very significant project for the capital. This is a huge opportunity, and one of the very first of its kind on this scale. 5G promises to deliver a huge impact, socially and economically, but we need to make it a reality. Partnerships like this are where it happens."
While this is good news for Westminster, similar plans are also afoot in other parts of London. For example, Arqiva plans to install small cells on lamp posts in Waltham Forest.
https://5g.co.uk/news/ontix-small-cells-westminster-5g/4510/